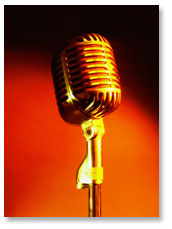 Filled with messed up English and a little bit Jap spirit. And I hate *****!
by comedywritert
Do you like dogs? I love dogs. My whole family loves dog. Actually, my sister, she loves dogs so much. You know when you love dog, a dog gets really excited and lick all over your face, and you go "hey, stop... hey hey, take it easy, stop! Fucking stop!!". When my sister plays with our dog, she licks dog's face. I've never seen a dog goes like "hey, stop... hey hey, take it easy, stop! Fucking stop!!"
Our dog is old. She's 20 years old. It's like 130 years in human years. Have you hang out with 130 years old person? All she does is sleep, eat, take shit and go back to sleep.
She used to be really powerful and energetic though. She used to bite everything, she used to bark at everything, and she used to eat everything. One day I was bored at home, and decided to play with my dog, then I went out to the back yard. When I got there, my dog is hanging out just like everyday, but Isaw something was wrong. I didn't know exactly what was wrong, but something gotta be wrong. She was eating somehitng... Oh dude, come on, that's not what I'm thinking, is it? No, it cannt be... No, she cannot be eating... Oh shit! Fuck it is her SHIT! She was eating her own SHIT, like she's eating candy bar! She noticed me, and happily approached to me, saying "you want some?" No I don't! And Don't fucking touch me!!
Then I thought I need to clean this shit out, and brush her teeth. Then I got back home and grab a tooth brush. When I got back to the back yard, my sister was already there. I was like "Nooooooo!! Don't!!!" It was too late! Our dog was licking all over her face! Then, my sister turned around, pieces of shit all over her face. She says "Hey T! What are you holding?" "Ah... nothing..." Hiding the tooth brush behind my back.
▲
by

comedywritert

| 2006-10-24 01:16 | Column
I am a nice guy. Yeah, man, I am! I am fucking nice guy!
Take this morning for example. I was sitting on a priority seat....
'cause no one was sitting in. They all were looking at the seat, but they ain't sitting. Fuck I had to sit down!
Of course I didn't feel very good... But I did feel good!
The only thing which makes me unconfortable is an old lady kept staring at me. So I kind of kept my head down, pretend to sleep and shit.
Then, I realized a woman was standing in front of me. She looked fucking 12 months pregnant! She got a fucking huge belly. I was like "damn, she's pregnant and looks like her baby is about to come out! Fuck! If I kept sitting here, that would make me look like a total jerk. Fuck, I give up my seat!"
Then I tried to stand up, and kind of looked up,
"Oh dear god!"
Then I sat my ass back down.
She ain't fucking pregnatn. She's just fucking fat bitch. See, I'm a nice guy. I make her keep standing. She gotta have some exercise! She shouldn't have got on a train from the beginning; she should have been walking!
▲
by

comedywritert

| 2006-10-11 02:00 | Column
When you talk to someone who you think is superior to yourself, you feel nurvous and cannot express your feeling very well. Let's say you are very ugly, and talking to a very beautiful woman. You would like to talk to her and somehow impress her, but you already know she ain't interested in whatever you would say. And you don't wanna make yourself even more miserable, so end up with not saying anything until she starts something. But the girl would be like "This motherfucker is not only ugly but also fucking boring. How the fuck is he gonna get pussy like that?"
It's really hard to feel you are equal to others once you feel inferiority feeling to others. Being negative makes you go down. Once you start feeling negative, you go so deep inside of negative area, and cannot help falling down to the bottom. "Damn, I'm ugly! No one likes me... Look at all the other people, they are very good looking! Shit, they are laughing at me! They are laughing at me! Shit, they must be saying like 'I wouldn't be able to come outa here and hang out if I got his face'. Oh shit! I wanna die! Kill me!!"
But once you fall in love with someone, you become really really positive. Whatever happen between you and a girl you like, you go "oh that bitch must like me". When you see her and she sees you totally randomly, you go "man, that bitch is into me!" But in fact, she looks at you because she felt some sort of being stalked sign. But you don't give a fuck. You make phone calls to her, totally prepared to talk about something to impress her, but she ain't take a phone, so you hang up. And your heart start pounding like a motherfucker. "She got my number now! She's gonna call me back! When is she gonna call me back? Wait, why didn't she answer the phone? Well, maybe she was taking shower or something. Well, it's been almost 10 minutes, she must be out of shower now. She should be calling back now! Ok... alright she must be drying her hair now... ah, ... hmmm.... ok she must be brushing her teeth now.... alright, .... well, she might be sleeping now because she had some taugh day today... Ok, ok, she's sleeping... I guess she's gonna call back tomorrow... Ok, I'm going to bed too... Ok............., Well, maybe she didn't hear the ringing. I'm calling her again!!!"
That kind of positiveness just goes wrong direction, and end up with making yourself look like a sick stalker. Be careful ladies and gentlemen. lol
▲
by

comedywritert

| 2006-10-05 01:53 | Column
Today's my mom's b-day. She's turning 60+ years old. Pretty old lady now. I'm not saying she's pretty and old lady. I'm just saying she's quite old. I don't really feel that she's an old lady until I heard how old she is, but when I look at other 60 years old people on a train, I'd give up my seat for them, if I was in good mood :)
Being old is sad sometimes. You cannot do what you could do when you were younger. You are not supposed to do certain things just because you are old, or you just don't wanna do it because it would be pretty messed up. You don't wanna see 60 years old guy humping with 60 years old woman, do you?
Old people get innocent too. I don't know how they really are, but younger people go like "oh, look at the old man. He's really cute", with some sort of looking dow attitude but very nice way. This is almost exactly the same way to look at children. We go "oh, children so cute" 'cause they are innocent. They just don't know shit! On the other hand, old people, you all be like "oh, look at the old lady. She so cute", but you know what, she knows shit better than you. Even though she looks innocent now, she hasn't been that innocent through her life. She might be called "slut" when she was younger. They ain't innocent! They are just too old to do those not-innocent stuff, and chose to act like kid to be protected by society!
They must receieve a mail from the secret institute when people turn 60 years old. The mail has to have a manual saying "How to act like old people". The introduction of the manual should start like this.
"Ya'll motherfuckers are officially old now. Look at you, no one loves your ugly old face. Your dick ain't get hard enough to even piss! Your pussy smells like another asshole! Now, get this manual and make the society protect your ass!"
▲
by

comedywritert

| 2006-10-01 12:26 | Column