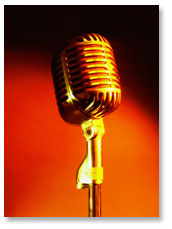 Filled with messed up English and a little bit Jap spirit. And I hate *****!
by comedywritert
Being foreigner in Japan is quite cool. Unless you are not from Asian countries or middle east, you'd be treated like a movie star.
Yeah, that's something everybody says to make fun of Japanese people, or those foreigners who are actually thinking that they become super stars. But if you think about it really carefully, everything could be explained very well.
First of all, we suck at speaking in English. Every foreigner can speak English. Everybody speaks English, except those Chinese or Koreans who can just speak Japanese fluently. We are very afraid of English. Therefore, we are afraid of people who only speaks English. Chinese and Koreans? If they only speak in Chinese or Koreans, we are actually fine with it. We would say "what the fuck is this Chinese dude talking about? Well, I don't give a fuck", 'cause we have no fucking clue what they are saying. In that case, Chinese buddies, speak only in English. We'd be like "Oh my god, this dude is Chinese American! He must be cool!"
When we face the difficulties, not the really serious difficulties, but something you feel a little bit of embarrassment but can just forget about or joke about it right away. When we face that kind of problem, what would we do? Let's say big white guys talk to you on a street, seems like they are asking direction to somewhere, and they are talking really fast, you don't understand at all, but they keep talking to you really enthusiastically, spitting all over your face and shit. What would you do? Man, only shit you can do is "smile". Smile in your goddamn face!
When being smiled, people feel good. When you say some really stupid shit, and someone laugh at you, you feel like you are the funniest motherfucker in the world. You feel really good. Then you start believing yourself as a funny man, and keep saying lame ass shit, and everybody start looking you as an annoying son of a bitch. But if you are a white American who speaks English, that shit happens all the time, no matter how stupid your jokes are. All the Japanese friends laugh at you. They just laugh for whatever you say. If you say "oh my god!" we would say "Hey this guy just said 'Oh my god!' I didn't know they really say that shit!" If you say "I'm fucking hungry!" We all look at you and laugh so hard and say "haha! He just said 'Fuck'! I can't believe this!"
They ain't even jokes. It's called normalconversational expressions. And usually, if they say some twisted lame ass sarcastic jokes, and they think it's really funny and cannot help laughing before they finish the joke, and normally we don't fucking get it. We are like "what the fuck is this whitey is laughing at?" but we don't know how to react at that kind of situation, so we don't have no choice. We just laugh. Yeah, we suck.
▲
by

comedywritert

| 2006-09-21 01:50 | Column
I'm really really depressed now. I was shocked, and I was really scared when I saw it. I was kinda drunk when I got home last night, felt pretty good and really sleepy. I was like "man, all I gotta do is just fall down on my bed and sleep." Then I turned on the light, and step into my room, then! There's a big ass ROACH hanging out by himself!
"Oh my god, there's a roach..." I couldn't even try to kill him. I was too shocked to do anything. Actually I got scared. Every single move that motherfucker makes, I jump up and say "oh my god!"
Then I realized that would be bad if I just let him go, 'cause if I let him go it means he's gonna stay in my damn room. I was like "gotta kill this son of a bitch", then tried to pick up a magazine on a floor, and that move made the roach run away, he was so quick, and he's totally out of sight in one second.
Can you imagine how it feels? That motherfucker is definitely hanging around in my room somewhere, but I gotta sleep in the same damn room with the fucking roach. He might walk on my damn face while I'm sleeping. He might be fucking with roach bitches and doing reproduction. He might come into my bed and call all bunch of his friend, then when I wake up I'd be covered with roaches... All those nasty things stay in my mind, and I couldn't sleep well!
Then in this morning, I told about it to my mom, and she says "that's because you keep your room messy!" ... Are you on damn roach's side!? You've been raising me for 26 years, and you take roach's side! You should have said "no matter how messy you keep your room, that motherfucker must stay away from your room son. I'm gonna kill that son of a bitch." Well, what kind of mother is that? lol
▲
by

comedywritert

| 2006-09-10 11:34 | Column
Japanese are the horniest people in the world. Somebody said that. I think this is right, because one of my friend is now fucking addicted to hostess club. Fucking hostess club, you go there and pay money to drink with girls. That's all. You don't have sex, you don't get blowjob, you are not even supposed to touch the girls. You just sit there, drink some beer and talk. That's it. That's the most money wasting, and fucking loser type of idea you can think of. What, you have whole a lot of money but have no female friends to drink with? In my friend's case, yes, he has no female friends and no money either. But he saves money for the fucking hostess club.
He is pretty shy guy. He's not very good at talking with girls. He's not very out going person, and he never insists what he wants to do. Always asks other's opinion first and he always has no problem with it. But one day, I went out drinking with the guy, we drank some beer and sake, talking about what's up with each other, 'cause we hadn't met for a while. We were drinking for about 3-4 hours, and the time was like 11 something. I didn't wanna miss the last train, so I said "alright, let's go man." And he seemed pretty excited. I didn't know why he looked so excited about going home until we got to the station.
As we got closer to the station, the guy started being uncomfortable and seemed like he wanted to say something. I was like "maybe he's a bit too drunk and cannot control his feeling or something". Then we got to the station, and I said "OK, I'm going home. Let's do this again sometime soon", then he was like "... ah, it's Saturday you know, you don't have to work tomorrow right?" "Well, I have some plan tomorrow. Don't wanna miss the last train". He goes, "Man, I can't just go home like this! You gotta stay!" "For what? I don't wanna hang out with you all night!" "No you don't need to hang out with me whole night!" "Then what the fuck do I have to stay for!?" "Damn it! I wanna go to hostess club that's all!" "Bitch, why don't you just go by yourself! I ain't waste money and time like that!" "Fuck you! Do I look like a playa who can go to that kind place by myself? If I got balls to go there by myself, I'd be fucking with my girl friend right now!" "Idiot, don't get me involved! Just go home and beat off you ball-less motherfucker!"
Then I got the last train.
Few days later, I got a chance to see the guy.
"Look, I got a telephone number from a girl at a hostess club!"
"Oh, who did you go with this time?"
"By myself man! Shit, those bitches are just into me!"
Yes, he actually went to a hostess club after I left, and yes, he's addicted now. Is that my fault? Well, as long as he seems happy, I guess it's good spending. But I really think he should just die.
▲
by

comedywritert

| 2006-09-09 00:16 | Column
Today's my dayoff. It's 7:50 am. Funny, I could wake up a lot earlier than when I go to work. I usually wake up at 9 or 10 when I have to go to work (and even talk shit about the fact that I have to work, trying to sleep as long as I can). Today, I don't have any plan, but I just naturally woke up, being active like starting up the computer and updating blog like this.
It sucks, because all I think about these days is "work". I mean, "I don't wanna work", trying to think about some brilliant idea which could make me avoid to work and get money. But I haven't found the idea yet. Somebody tell me!
I've realized, what I write about on this blog is totally affected by the main causes of stress of my life. When I was at the previous job, I take rush hour train, and I was writing about it so many times, talk shit about salaryman in suits. Now I'm not taking rush hour train, besides I'm a salaryman in suit now. The main source of stress now is,,, well, I think it's to get used to a new environment and new job.
So I can't think about anything funny these days. Trying to make some jokes, but always end up with talking about work (I mean, complain about work lol). I need some extra space in my mind.
Oh fuck, fuck job, fuck life, fuck everything!
Well, it's a dayoff, damn I feel good! What am I gonna do!?
▲
by

comedywritert

| 2006-09-08 08:23 | Column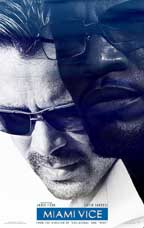 First of all, this movie sucks! I couldn't help sleeping for about 30 minutes, for real. Story line is cheap and a little too complicated. That could be cool and sexy movie, but they are trying to make the movie sexy too much, and turned out it's really stupid. They also got two talented actors, Jamie Foxx and Colin Farrel. They were OK, kind of cool, but I couldn't get into them, 'cause there's no description about their personalities or their relationship each other, and their background. Maybe I should have watched the TV seriese? Someone told me the TV seriese sucks anyways.
Jamie Foxx is now a very famous actor. He's also released his hip-hop CD. People say "that black actor is very good. He looks like Eddie Murphy" Motherfucker Eddie's dead! And every single black guy looks alike for Jap idiots. One day my ex-coworker talked to me saying "who's the black guy in 'Black Diamond'?" Then right before I tell him it's DMX, he said "Oh I got it! Martin Laurence! Yeah that's him! Oh my god he's really good looking guy!" I was like "Is he?" But he said that really really confidently, so I didn't wanna hurt his feeling. So I said "Yeah, I think it was him" with screaming inside of my heart "you fucking idiot! You'd say 'Look! That's Michael Jordan!' to cheap ass African dude hanging out on the damn street!"
Then the next day, he came to me and said "man, I was wrong, it was DMX. Hahaha" What's so funny about it bitch? But I didn't wanna hurt his feeling, so I said "Yeah, all the black people look alike huh?" Then he said "Huh? What are you talking about? They look totally different! Are you fucking blind? You are so sorry man." Motherfucker, one more word, and my fist goes up into your ass.
▲
by

comedywritert

| 2006-09-05 01:31 | Column
I don't like working. Yeah, I've just realized that. I hate working. I'm not saying I don't like my job now. I just don't like having a job. I have had 3 different full time jobs, and some part time jobs, and I have quit all but one of them. That's pretty high percentage isn't it? The jobs I have ever had, they are all different kinds of jobs. Super market, Japanese style bar, amusement arcade, translation, english tutor, bus sending staff, warehouse, China, cellphone contents provider, and an English school. The resons I quit each of these jobs are prety much the same. The reason I quit them were, "I don't wanna do this shit no more!"
In the morning, I wake up to go to work. Really stressed out. Don't wanna wake up until the last possible moment. I usually get up about an hour before the time I'm supposed to leave house. Funny, 'cause no matter how late the time is, I just sleep in until an hour before. The last job I had, I was supposed to leave house about 8 o'clock, so I used to wake up about 7. But now, I can leave house about 11, and yeah, cannot help sleeping in until 10. Such a waste! The time I go to bed is pretty much the same, but cannot wake up before work for some reason.
I used to be quite motivated to do something in the morning before going to work, 'cause I have plenty of time, you know, if you wake up like 8, and get everything ready by 9 and leave, you can even go see a movie before work. But oh no, just feeling that I'm gonna have to work makes me feel really down and tired. I set the alarm at 8, but I just stop the alarm and go right to bed. Funny, on my dayoff, I can just wake up anytime I need to wake up. Even at 6-7 o'clock to see a friend, no problem.
After work, I feel really releaved. I feel like "I don't need to work today any more!" and keep myself pretty high until sleeping in. Then in the mornig, again I'll be like "fuck, just kill me"
▲
by

comedywritert

| 2006-09-02 00:39 | Column