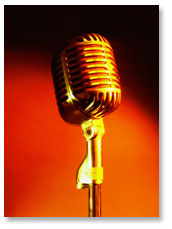 Filled with messed up English and a little bit Jap spirit. And I hate *****!
by comedywritert
It was my first day at the new job. I'd been very nurvous since yesterday, thinking that I might make mistake. It's funny, because no one expect that I can do anything at all, but I feel like I have to do everything before they explain how to do it. Maybe that's how I was raised. For some reason, I have been expected very much by others. Parents, teachers, friends, even coworkers and bosses.
They don't even know me very much, but people go "You can do that right? You know this right?", and even start complaining about other people "He can't even do that shit! How the hell can't he do this!?" Like I have done it successfully at the first try, while I haven't even tried.
I'm not saying I'm a smart guy. Usually I can't do what people expect me to do. And it's really hard when they look at me with a lot of disappointment. "Oh... He... Oh...." I just can't take this shit! It's a lot of pressure! Just leave me alone, and see me as a stupid idiot!
On the way back home, a high school girl was walking in front of me, and I couldn't help thinking like "what if I just run up to her and grab her butt. She's gonna scream and people call the police. I'll be arrested and everyone knows about it. Parents, friends, and even coworkers at my new job. Of course I'd be fired, but isn't it gonna make my life easier? That would make everyone think I'm a fucking sick idiot, and no one expect me any more. Then, I'll do what I gotta do normally, and they would be treating me like I was retarded, "Oh my god! Look! He did it!! He finally did it with his third try! Pretty impressive!"
▲
by

comedywritert

| 2006-07-18 23:51 | Column
I went to an English school to take a look at. Am I interested in going to the school? Hell no! The reason I went there is because I wanted to do some research. You know, since I'm gonna start working at an English school, I wanted to see how other school staff explain about their service, or how they persuade me to actually join the school. It's not a very nice thing to do, but oh well, the school was pretty empty and they all look bored, so they should be glad about me coming to school and have nice conversation.
So I went up to the front, a lady was there, gave me a nice middle of 30 years old smile, like "may I help you?", then I said I was interested in learning English. She's like "OK, please come to a room. I'm ging to explain about this school", and we both went to a room. The first question she asked me was how good my English is. I said "I haven't really studied English since I graduated high school. I've never been abroad, and I don't have any qualification of English."
I just wanted to see how they treat people like that. So yeah, I was lying. What the fuck. Then she asked "why do you want to learn English?" I said I was planing to go to New York next month. She goes "oh New York! How nice!" And talked about exciting experience when she went to New York in ancient time. I was like "alright bitch. Come on. Move on".
Suddenly a bell rings which tells a lesson ends, and the lady said "nice timing. I'm gonna bring a teacher here and make him do a level check for you." A level check!? Wait!? Does it mean he's gonna make me speak English!? I was freaked out! Shit, I gotta speak really shitty English! "Excuse me, ah, I'm not very familiar with talking in English. I'm not prepared yet..." but she goes "It's gonna be OK. Please wait". And left. I was like "Oh god..."
Few minutes later, a guy came in. He's like "Hi, my name is (whatever I forgot). How are you doing today?" I was all smiling and just kept nodding. He goes on no matter what. "What is your name?" I was like "Ah, ah, m-y, na-me, is T", he smiles back to me and say "Oh, great! T, nice to meet you! You are wearing nice T shirt! You like hip hop?" I thought it was kind of long sentence and it would be weird if I could answer the question right away, so I was like "T shir-t? Hip-Hop?" He's like "Yeah, eminem? Dr. Dre?" Even he start not using grammatical sentences. Just kept saying words and words. I was like "Eminem! Yes yes!"
He's like "Alright, let's take a look at a text book we are using in a lesson. Let's see, here, can you look at this picture? Is it late or early?" The picture has a guy in suit sitting at a desk working in an office and a lady who's trying to talk to the guy. There's a window, and you can see stars on dark sky out of the window. So the answer of the question has to be "late", but I took time and pretend to think about the question. "Late? Early? hmmmm... late?" He's like "great!! That's correct!" Just like a damn Berlitz commercial on Yamanote line. Then he asked another question. "Why is he working late?" I was like "motherfucker, who the fuck knows why he's working late!? Maybe he's been slacking because he's talking to the bitch?" But of course I didn't say that. I said "He... busy?" And he was like "Good guess, but the correct answer is 'because he has to finish a report by tomorrow'". Motherfucker! How the fuck should I know he has to finish the report by tomorrow!?!? Even if I was a Native English speaker, I could not guess that damn answer!
Then, suddenly he start talking in Japanese. "Thank you very much for today. You need to work on listning first, then try to speak with correct grammer. You need to get used to talk in English. Otherwise, you'll have a lot of trouble when you travel abroad." I was like "Yes, right, yeah, uh-huh, right..." Then when I went out of the school, I shout in English like
"Thanks for the lesson today! Oh look! I can speak English!!! Thanks for your short lesson, now I'm fluent! Oh my god!!"
▲
by

comedywritert

| 2006-07-14 00:58 | Column
I ain't have a damn job right now! This is like everyone's dream! Everyone who has a job dreams to be jobless and watch weekday morning TV program, lame ass wide shows, cheap soap opera, and nostalgic old animation. It's beautiful! This is what I've been dreaming about while I was working. When I was working, I have to wake up early, take a long ass train ride to work, spend whole damn day in the office and come back home on another stinky ass train, and had to go to bed early to wake up early next morning. Now, I'm totally free! I can stay awake until 4-5 in the morning, wake up about noon, beat off and go back to sleep, wake up about 7 at night, watch TV, eat dinner... etc. etc. Yeah, pretty much what messed up collage students with no friend do, which sucks ball.
I was dreaming about being jobless, but on the first day without job, I felt tired of it. It was so boring and made me feel like wasting my damn time. I was believing that I could do whatever I wanted to do if I don't have a job, but it's not necessarily true. If you don't have a job, you got whole day, and you have to schedule everything by yourself. Even if you just decide to sleep all day, no one give you a damn. Even if you decide to watch porn movie all day, no one complains. And the fucked up thing about it is, even if you got a brilliant plan that everyone can enjoy, no one really can join, 'cause they all got job!
So it turned out to be really boring situation. It is very similar with your first sex. Before you had very first sex, you had seen lots of porn videos and trying wack off so many times. The more porn you watch, the more nasty you want. You cannot satisfy with normal porn any more, and you will look for something turn you on so hard. In terms of that, you are already matured on sex. Then, you finally got a chance to have sex with a girl. You are really excited, take off each others clothes, touch each other, feel OK so far, but when it comes with actual fucking, you don't feel very good any more, 'cause actual fucking needs a lot more effort than mastervation. Actual fucking doesn't feel better than jacking off, and girl you are fucking is not as beautiful as porn stars! And somehow you get to finish it, and you go "that's it?"
▲
by

comedywritert

| 2006-07-11 10:45 | Column
I saw "Silent Hill" today. I wasn't really interested in, but one of my friends invited me, so I just say OK. But it turned out to be the worst movie I've ever seen my whole damn life!! It sucks so bad! Scrip is all cheap, it was supposed to be scary movie, but there's nothing scary about it. It was only nasty and bloody. Not even funny either. That was pretty painful to just sit there and see the nasty and boring shit on a big ass screen.
Have you been to a movie theater with a girl? I don't know, but guys like to go to movie theater with a girl, whom they are interested in. Guys choose going to movie for a first date. I don't get it. You gotta get to know each other on the first date, but you go to movie theater where you are supposed to be quiet?
And guys are not really concentrating on the movie anyways. We gotta think about what to talk about after the movie ends. We gotta decide what to do after the movie. We cannot help thinking about having sex with her at the end of the date! You feel really excited. Especially it's dark inside of the movie theater, you imagine a lot of things. Imagin about the life with her, having sex with her, and going out for date with her again. The girl start being more and more beautiful and sexy in your imagination, and you feel so excited about sitting next to her watching movie together.
Then eventually a movie ends, and the theater gets light. The girl says "It was really good movie! How did you like it?" and you smile and turn to her and look at her face. You go "Who the fuck is this ugly motherfucker?"
▲
by

comedywritert

| 2006-07-09 02:31 | Column
Tomorrow is the last day for me to work at the company that I've been working for about 2 years. I don't feel like leaving, but I won't be there next Monday. I bet all the ladies at work will be crying in Monday morning, saying "Thank god! He's finally gone!!" lol
I'm actually pretty populra guy. I'm really nice, and funny, and good looking for a guy who's working for cellphone contents industry. I'm not the nicest guy, not very funny guy, and not to mention not the best looking guy in general, but if you look at all those suckers making cellphone games, you would say "You are very cool guy T!"
Actually some people are pretty good looking, and some people are very nice, and there are some very funny people too. But they all don't have balance. Good looking guys have twisted personality that makes people around wanna kill that motherfuckers everytime they say something. Very nice people cannot say anything funny, and funny people look funny already.
Well, I guess it happens in other communities too. I haven't seen many well balanced people myself. I don't know. It's just my opinion. So if other people look at me in other communities, they would say about me like "he's pretty balanced, but very low average. Farely nice, funny sometimes, OK looking. In other word, he sucks." Start feeling like wanna stay where I'm working, because I can feel like I'm cool and balanced here. But my boss would be saying like "He's really balanced and nice person, but he sucks at working! Glad he quit before I gotta fire him!"
▲
by

comedywritert

| 2006-07-07 02:26 | Column
You gotta choose who to hang out with. If you hang out with wrong people, you would be part of them. I saw 2 guys walking together, one of them was pretty cool guy, kinda tall, wearing nice shirt and OK looking guy. If he has a good looking girl friend, I wouldn't feel weird at all. On the other hand, another guy walking with that guy was so fucking fat. There are bunch of fat people that we can accept like "oh he's fat", but that dude was like "Damn!! He is nasty!"
I know some fat people, and most of them would look pretty good if they lost their weight, but few of them cannot even allow us to imagine what if they are not fat. The dude was one of them. His eyes were almost closed all damn time because of his fat cheek, his thick lip interrupt him to breath from his nose, and everytime he breath he makes sound like he's sleeping.
That dude was walking with the OK looking guy. Why the fuck did the OK guy end up with hanging out with that ugly motherfucker? How can he even stand to walk with him together? That fat son of a bitch truely makes you look like a loser. I'm describing you as "OK looking guy", but if you were walking by yourself, I would say "very cute boy".
▲
by

comedywritert

| 2006-07-04 00:57 | Column