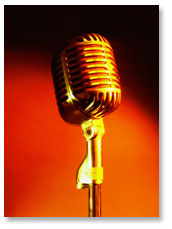 Filled with messed up English and a little bit Jap spirit. And I hate *****!
by comedywritert
I was chatting online with my American buddy. I usually do that in the dining room in my house. I was sitting at a dinner table, and my mom was sitting in front of me watching TV.
Suddenly my friend says he wants to send me a music video. I say "Whose video?" He says "Don't worry whose video it is. You'll like it." I say "OK, send it to me" Then he sent it to me. I opened the file, and the video starts. And I said "Oh my god. That's a hard core porn video!"
I was really glad that I didn't turn on the volume. But watching American hard core porn video in front of my mom is not very comfortable, but I couldn't turn it off. I keep watching, sometimes whisper a little like "damn, she's nasty! American bitches are off the hook!" My friend talked to me, but I was like "fuck him, naked bitch is better than lard ass American buddy."
Then I realized someone kept calling my name. "Tetsuya! Tetsuya!" I was like "Huh? What?" My mom was calling my name. "Tetsuya, I've been calling your name. What the hell are you watching?" "Ah, nothing mom. What's up?" She says "So are you thinking about getting married with the girl you brought here last week?" I was like "Get the hell outa here mom! Can't talk about getting married while watching hard core porn video!!" "Mom, can we talk about sometime later?" She's like "Tetsuya! You are always like that. You don't wanna face the reality! You always run away from difficulties. You have to face it sometimes. Come here, stand up!" "Stand up? What? I can't stand up!" "Why not!?" "'cause… I just can't!!"
She says "Just come right here! OK!" I was like "Goddamn! Alright!" I bend my upper body a little and kind of stood in front of her. "Why do you act like that!? Stand straight!" "I'm trying mom!" Then daddy came back home. "I'm home." Then realized something is going on between us. Probably that made him feel like he has to be part of it, and he approached to the dinner table where I was sitting at. I was like "Daddy! Don't come here!!" "why not son?" "'cause… I just farted! It stinky around here! Better stay away!" "Well, doesn't matter. I used to change your diper. Don't worry" Then he recognized what's going on on the lap top screen. He was watching it for a while, and sat down like he can't take it no more. My mom goes like "dear, Tetsuya is not serious about his life at all. Can you say something to him? Dear? Honey? Hey! Are you listening?" He was all hypnotised and shit, say "huh? What?"
▲
by

comedywritert

| 2006-06-26 00:09 | Column
On the way back home, I was waiting for a train at a train station. It was 9 pm, rush hour. It was pretty crowded. There was a couple waiting for a train behind me. I knew there was a couple behind me because I could hear they talked like "how does it feel baby?" "stop honey, it tickles. Now it's my turn!" "baby stop. Hahaha, we are so happy aren't we?" "Yeah, we are the happiest couple in the world!" I was just listening, but I strongly hoped someone was gonna fuck them up. Then I turned around a little, and looked at them, and felt really sorry for them, 'cause they were fucking ugly motherfuckers!
Oh my god, they were so ugly! They look like a couple of monkeys who got flea on them and trying to pick them up each other. I was pissed at first before recognizing their face and shit, but after that I could stand it, just like I can stand 2 dogs start fucking on the street. If dogs were fucking on the street, you would be like "Oh shit! They are doing what they really gotta do! Haha" It could be funny. Not like 2 human beings got naked and start sticking dude's bonered stuff into a wet hole. We would start video taping this shit "Damn! Yeah, say something dirty you slut!"
There was a one old dude, he looked like in his 50s or something, he was just staring at the couple. I mean, really intensely staring at them. He was pissed off. He looked a bit drunk, and he was really mad at the ugly motherfuckers. I was hoping he was gonna start something up, 'cause he seemed to start talking shit to them. But he actually didn't do anything. Probably he realized, "well, this motherfuckers are ugly. If I talk shit to them, they would say 'he must be jealouse! Honey, beat him up!' and the guy would be like 'leave this sorry ass old buddy. Yo old man, get the fuck out of my face before I get totally out of control'" Actually he looks like a pencil stuck on a monkey face. Even my grandma could break his neck right away.
▲
by

comedywritert

| 2006-06-23 01:20 | Column
World Cup Soccer is now really big deal in Japan as well as other countries who are playing in the game. Everybody is pulling for their countries, heart pounding while watching game, pray for win. Everybody feels like they have to watch the game, and they really wanna watch it in a comfortable atomosphere without any interruption.
When the first game of Japan was played, it was last Monday at 10 pm, many of my coworkers were already excited in the morning, making an announcement like "I'm leaving office at 8! OK! No one can stop me! I'm watching the game!" Motherfucker I know you are crazy with soccer, and I don't give a fuck about you going home early. I'm going home early too. Everybody wants to watch the game!
We lost the game, we all were so disappointed about the loss. Especially we were winning by 1 until the last 10 minutes, but we lost by 2 points. "What the fuck!" That's what everyone said about the game. "I cut out my job early tonight for this miserable loss like that!? Damn!" We start hating soccer and start giving a fuck about players and shit.
And today, we played another game earlier today. It was a must win game because we lost the last game. Everybody was giving shit to players, but today we are like "Please win this game! I can do anything if we win tonight! I haven't masterbated for a week for this game! I haven't drunk beer for this game! I've been doing very good at work whole this week for the game!" Like their behavior got something to do with their win. Get the fuck outta here. All this players have been trying so hard, selected as national representative, been practicing a lot, and finally on the game day, it's time for players to show how much effort they have been making, playing whole 90 minutes with their best performance, but the game deciding factor is whether you jacked off or not?
Tonight game was score less draw. The next game will be another must win game. Those mothercuckers will be like "At least we didn't lose, I guess my effort have been paid off! The next game is next week sometimes. I don't think I can hold my sperm for another 4-5 days! I gotta bust that shit out tonight and hold it until the next game!"
▲
by

comedywritert

| 2006-06-19 01:51 | Column
Lots of things are going on while I don't update my blog. Lots of things, some good things, some bad things, and last couple of weeks might probably be a life chaging turning point. I'm going to quit my job, the job who brought me to China as soon as I started working, locked me in for half a year, brought me back to Japan and make me work like a slave. I had told my boss that I wanted to quit almost a year ago, but he stopped me so hard, saying like "you must not quit now! It would be a big loss for us!" I knew I wasn't that experienced nor good at handling my job at that time, but we didn't have enough people to manage all the stuff. I could just quit at that time, but I kept coming back to the office.
Lately, I've been feeling different. Different from when I just came back to China and everything was qaotic. I didn't know anything about cellphone contents industry, didn't know anything about business in general, but nobody else was doing it. I had to do. No one taught me anything, I had to meet some people from other company, and they gave me a cold look at me like "He doesn't know anything..." I felt embarrassed.
But I kinda like it. Eventually I could find the way to go, and even the process of searching for solutions is fun. I tried, made some mistakes, learned from the mistake and tried again. I couldn't come home before midnight on weekdays at all. I had a lot of stuff to do. But it was kind of satisfying me for some reason.
For the last couple of the months, we've been hiring a lot of people, the experienced people. They know a lot of stuff about the industry. A lot more than what I've learned from what I had been doing by myself. Those people gave me the same cold look, "you don't know this? How could you manage all the stuff?" I couldn't even argue with them. They are absolutely right, we should be able to do the certain things, but they should know the history of this specific company.
I still have learned from those experienced people, and feels like I'm one of those cellphone industry people now. I know enough stuff to do this business or basic knowledge of this field. But I don't feel any more satisfaction I used to feel when I was doing stuff without knowing anyting about it. I guess I used to be blind. Just kept running my ass. Now, I can see shit, and have realized this ain't what I want.
I told my boss, the same guy as I told to quit a year ago, that I'm leaving. I was expecting him to get mad or at least upset, but he was all calm, and said "Alright... The time has come huh." He understood what I've been feeling these days, I guess. He was really supportive this time. He asked "What are you going to do next?" I said "English school", he said "there's no way to stop you then. Congratulation for your new start."
Now I'm looking back this year and half experience with this company. 1 and a half, well actually it was like 1 year and 10 months, sounds pretty short, but it was really stuffed, in good way and in bad way. But when I look back, everything seems pretty good memory. Living in a broken ass apartment in China, staying over night and kept translating technical conversation, wanted to run away but no way to go, being hated by all the Chinese coworkers because of some stuff I wrote on my blog, had to watch coworkers get fired for no reason, apology to people who were angry at the company for many reasons... Everything seems to be pretty good... well that sucked big time, but I think I could learn lots of stuff.
Now I understand what a guy said about. He was having hard time, even harder time than myself. He had to go to China, but he doesn't speak no English nor Chinese. And he had to tell every single technical information to English speaking Chinese technical guy in China. He was locked in for whole week, doing what he had to do. It was his first experience to go oversee, and he was all stressed out. He even cried out loud in frnt of everybody. A 30 plus years old guy crying. That must be taugh. Even after he comes back to Japan, he had to work so hard. He once got carried on ambulance. Then eventually he decided to move on. He quit. I asked how much you hate this company, but he said "I don't have any bad feeling about this company. I'm just glad to be working with you." I was like "get the fuck outa here, I know you wanna kill everyone here", but I think he was hornest. I feel the same way now. I'm glad to meet all the people too. I'm not gonna say I love them or anything, but I'm just glad.
Hopefully I can have a good satisfying time working at the next place.
▲
by

comedywritert

| 2006-06-16 01:45 | Column
I saw a couple on a train. A man and a woman, holding hands each other, a ring on each other's finger, sleeping with their heads on other's shoulder, and they are fucking ugly.
Have ugly people in general said to their ugly partner like "you are so beautiful"? They know they are ugly if they ain't blind or completely retarded. They should be like "get the fuck outa here, are you motherfucking blind? Do I look beautiful to you? Give me a damn break man. This is called ugly! OK? What would you say to a model?"
People concidered as something in general don't really see how they are. Actually I think they know how they are seen in general, but they think it's OK. Well, that's understandable. If you take it seriously, you'll be like "Shit I'm ugly! I can't even go out and walk in public without covering my face!" Yes, you have to take it easy sometimes.
But those people don't even try to improve their situation. Look at fat people. They go "I wanna loose my weight and be like a model!" and open another bag of chips and drink coke. People complain about their present situation, but choose not to improve it, 'cause just staying at that point is much easier than trying to improve yourself. "Diet is hard, not eating is painful, I'd rather sleep on a couch, watch TV and eat pizza!" That's their motto. And I'm one of them sometimes.
▲
by

comedywritert

| 2006-06-08 01:24 | Column
とある方から、たまには「日本語で書いてよー」と言われ、
「いや、ポリシーなんで!」とかっこよくねじ伏せたものの、
なぜか今日は日本語でバトンを・・・
Check it out!
Q01 名前:Cool T
  誕生日:7月
  血液型:O型
  住んでる所:神奈川県
Q02 名前の由来は?
  CoolなTってことかな  
Q03 家族構成は?
  父・母・兄・姉・犬
Q04 サイズ
  身長:190cm(30cmほどサバ読んでます)
  足:26.0cm(サバ読んでないです) 
  頭:いいよ!
  脳:NO!  
Q05 幼稚園(保育園)~大学の出身学校は?
 面倒なのでmixi見て!
Q06 現在の職業となりたい職業
 現在:外資系IT企業
 将来:コメディアン!
Q07 習い事はしてる?
 はい!(いわねーのかよ!w)
Q08自分を動物に例えると?
 なんだろ、犬?  
Q09 好きな女性
 オモロイ人 
Q10 嫌いな女性
 ボケ持ってく人  
Q11 好きな男性
 オモロイ人
Q12 嫌いな男性
 ボケ持ってく人  
Q13 好きになる人は何型が多い?
 血液型って覚えられないんですよw   
Q14 初キスは?
 えー、母親に奪われたかな  
Q15 S or M?
 XXLですかね。Yo
Q16 恋愛経験豊富?
 に見えますか!? 
Q17 結婚と恋愛は別?
 別!  
Q18 結婚はいつする?
 立派に自立したら!
Q19 子供は何人欲しい?
 2,3人かなぁ
Q20 子供にさせたい習い事は?
 英語とバスケ!これで世界に羽ばたけ!
Q21 将来どこに住みたい?
 地元か南国。もしくはヒルズ!
Q22 理想の家族は?
 サザエさんち
Q23 理想の家は?
 うーん、サザエさんち!
やばっ!つまらんボケばかりをかましてしまった!
じゃぁこのバトンは・・・ 
ひまそうなヒーロとソフトン!
よろしこ!
▲
by

comedywritert

| 2006-06-08 00:50 | Column
I'm not motivated to do anything these days. I have logged in and tried to write something few times this week, but I couldn't think of anything to write. And finally I've decided to write something. Decided to write about the fact that I don't have nothing to write about.
When I'm motivated, I can see the world differently. I see people walk by and imagine what type of person the guy is. You know, you are not supposed to judge someone with how he looks, but how he looks definitely affects his personality. If he cares about what he wears, you can guess he's a type of person who cares about how people think about him. And if you look at his eyes or behaviour, you can see if he is weird or not.
So when I'm motivated to life, I'm pretty good at profiling people. I can see what type of personality he has with just looking at him for a while. You would say "but how could you know you are right? You won't know how his persoality really is!" And you are damn right! That's why it works only when I'm motivated. When I'm motivated, I don't really care much about how other dudes' life are. I just judge "Oh he sucks" "Oh he's cool" "Damn, she's hot!" "Oh my god she's ugly!", and that's about it. How he looks or how he behave is good enough information to judge strangers, and no need to know how they really are. I don't give a fuck.
When I'm not motivated, I'm in my damn world, so don't have any extra room in my heart to even judge someone else. My whole body gets filled with negative power and shit, I'm like "Shit, I wanna die". And I bet other people judge me as "Look at him. He looks like a piece of crap"
▲
by

comedywritert

| 2006-06-03 14:12 | Column