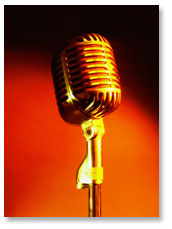 Filled with messed up English and a little bit Jap spirit. And I hate *****!
by comedywritert
S
M
T
W
T
F
S
1
2
3
4
5
6
7
8
9
10
11
12
13
14
15
16
17
18
19
20
21
22
23
24
25
26
27
28
ほんでぃから回ってきた無条件バトン。
ミクシーってやつですよみなさんw  知らない人は何のことやらでしょうがw
1.♡無条件でときめく人3人♡
 ①ハル・ベリー 
   ソードフィッシュで見せた美しき肢体!キタ━━━━━━(゜∀゜)━━━━━━!!!!
 ②ジェシカ・アルバ 
   シン・シティーで見せたセクシーなダンス!キタ━━━━━━(゜∀゜)━━━━━━!!!!
 ③イナ・バウアー 
   トリノ五輪!!w キタ━━━━━━(゜∀゜)━━━━━━!!!!
2.無条件で嫌いなもの3個
 ①虫 
   キモイんで~ 
 ②空気読めない子
   ウザイんで~
 ③ビジネスマン 
   カタイんで~
3.無条件でお金をかけられるもの5個
 ①コメディー 
   DVD買いまくり!
 ②映画  
    DVD買いまくり!
 ③バスケ  
   まぁあんま金はかかんないんでw
 ④好きな人との飲み 
   やっぱ飲んでて楽しい/勉強になる人じゃないとな~
 ⑤英会話 
   まぁ、もうこれに尽きますよ、結局w
4.無条件で好きなモノ3つ
 ①コメディ 
   笑いを取って何ぼでしょう!
 ②バスケ 
   ボールを取って何ぼでしょう!
 ③転職 
    笑いを取って何ぼでしょう!?w
5.無条件でバトンを受け取らせる人5人 (うーん・・・)
 ①平成のお内裏様 
 ②ソフトン 
 ③達也 
 ④健坊 
 ⑤あき。
まぁ、ここに書かれたからといって無理しなくてもいいんで~w 
▲
by

comedywritert

| 2006-04-29 12:33 | Column
Fucked up man. A Thai guy got married with twin sisters at the same damn time. Twin sisters! Oh my god! That's what guys are dreaming about all the time! 2 pussies, 4 tits, and 2 blowjobs. Shit, you need 2 dicks swinging around! But I'm wondering how it works. You know, you all have seen some porn video, a guy fucking with 2 bitches. While the guy is fucking with a better looking hoe, and kind of touch the other bitch to make her feel better, and the bitch who's actualy fucked is like "Oh yes!! Oh god! Fuck me harder!!" You know, she's all nasty and horny, but another bithc who's just laying and being touched a bit, she's all looking at the other hoe cumming, frustrated, and ended up with touching her tits to make her look nastier.
It kind of works because it's a video. This ain't real shit. They are fucking to make some money. But in real life, if you have 2 bitches at home, you gotta think about the relationship after fucking. If you fuck with only a certain wife, of course the other wife would think it's not fair. Beyond that, they are fucking twins! Same damn face, same damn tits, same damn pussy! If that husband was obsessed to a one wife, the other wife must be fucking twisted mind motherfucker.
I'm still wondering how it's gonna be to marry with twin sisters. If you are fucking with a wife while the other wife is gone, and suddenly she came back. What's the reaction gonna be? "Hey honey, come join us!"?
They gotta make a rule.
Rule No. 1, always fuck together.
Rule No. 2, never fuck a same pussy 2 days in a raw.
Rule No. 3, call me when you start fucking!!
▲
by

comedywritert

| 2006-04-29 11:52 | Column
I heard 2 old people talking about flowers today. A guy and a lady, they were talking about flowers for 30 minutes, "I went to a flower garden near my house 2 days ago, and the flowers there were so beautiful. You should go see those flowers sometimes", then started talking about weather "It's getting warm these days, isn't it. According to the forecast it's going to be clouded in the afternoon. Hopefully it won't be cold tonight." The other person listening like she's listening to big surprising news or something "wow! that is really awsome! I want to go see those flowers!" "Is that right!? I should have checked the news as well. Yeah, I hope it won't get cold tonight too." Making it such a big deal. Old people treat everyone just like a little child. Yeah, maybe we are young for them, but we are grown ass man!
When you look at old people, you look at them with the stereotype of old people. They walk slowly, they react slowly, and they make a big deal out of everything. And somehow, all the old people have the same features in any era of human history. If you have seen any pictures or movies from 1950s, 60s, 70s or 80s, you must realize the fashion and hair styles and everything for young people are changing year by year. Meanwhile old people, if the pictures are all colored and good quality, you cannot say which year that old guy came from!
Man, human being is all going to the same damn direction. As you get old, you are going to be the same old man with anybody else. You know, when I was 10 years old, I had some stereotype for old people, like they don't listen to pop music, or they talk pretty loud each other in public. Now I'm 25 years old, it's been 15 damn years since I was thinking old people didn't care about contemporary cultures and stranger people around. But old people now are still the same. So I'm wondering. 15 years ago. The old people today were 15 years younger than right now. If they are 70, they were 55. When they were 55, I bet they were all thinking like "Damn old people, talking loud in public and shit".
▲
by

comedywritert

| 2006-04-21 02:02 | Column
Guys have to check out a hot chicks walking by. This is just a natural inclination. You cannot resist that shit. No matter who you are walking with, your girl friend or even a girl you are trying to hook up, if hotter girl walks by, you just stare at her, and when you are looking at her, you are totally into her world, and cannot hear anything that anybody else is saying. Your girlfriend goes "hey, are you listening to me!? Were you just looking at that bitch!? What's wrong with you! Hey, turn the fuck around and look at me son of a bitch!" You are like "... damn that was hot lady. Shit she looks me back. She likes me... Yeah, she likes me. The next time we are meeting, we are totally in love each other... fuck she's hot..." Then finally realized your girlfriend is actually right next to you screaming shit to you, you go "what's the matter!? You hysteric motherfucker. Calm the fuck down!"
A girl with very short skirt, i mean, really short, like her ass is hanging outa there, and when she steps over the damn rock, her underwear is all in public. When that kind of slut is just walks by, you cannot help staring at her ass. Man, if you don't, you must have some damn problem. If you are a man, that's something you cannot resist. But the fucked up thing is when you look at the other guys around, they all are looking at the same ass. And they all are trying not to be noticed that they are actually looking at it, but it's fucking obvious that their eyes are all looking at that ass.
You may be believing that nobody notices what you are watching, but it's so obvious when we look at your eyes. You try to shift your sight for few seconds, and comes back to that ass. You try to scratch your head with your hand, and cover people's sight to see what you see. You pretend to yawn and move your face up, but your eyes are looking down to check out that ass. You pretend to check out the whole damn world and move your face from the right to the left, and on the middle you use your best concentration and see her ass and memorize all that in your damn brain.
Yeah, guys are like this. Don't give a fuck to me. If you hate me, you hate all the dick around. Sucker!
▲
by

comedywritert

| 2006-04-20 01:08 | Column
Everybody is frustrated in the morning. We all gotta go to work, knowing that we will have to stay at a damn office with a lot of geek looking idiots and faggish hard working bitches. Even before getting to the office, you have to dive into a water filled with sweaty ass salary men. That is a fucking punishment. Just living a whole damn day is a too much shit for us. We cannot take any extra stress at all. Even a tiny ass stress will drive us crazy like a motherfucker.
This morning, I saw an old guy wearing a tie and suits, comb over, pretty normal middle age man. He is a pretty normal and calm looking guy, you know, maybe he would apologize right away if he bumps someone's shoulder on street. And I saw the guy at a station, and he was screaming to a ticket machine. A fucking machine. He was actually talking shit to a machine. "What the fuck!! What is this shit! Fuck! Fuck! Fuck!" And start hitting the machine like Mike Tyson. I was like "I know how you feel old man. But nobody feels sorry for you. Actually, you are a sorry ass motherfucker. Just let go this pitty ass machine."
Everyone is living a damn day just like walking on the edge of a fucking cliff. If someone pushes you with a pinky, you'll fall off. If the machine is moving slowly, your whole day would get ruined so bad. Probably the best solution for this would be not working at all, but it's hard, 'cause we need money. We are working for money. But I've started thinking maybe waking up in a stressful morning, then jump on a damn rush hour train, and work with freaky ass morons deserves getting paid other than your salary!
▲
by

comedywritert

| 2006-04-19 01:22 | Column
Drinking is good. It makes it easier to communicate with people. I hate to talk to people at work, but as soon as I sit down on a bar seat, I'm ready to go. Even before start drinking, I feel good. Just being there, in the dim light, people talking loud, smell like oily ass "healthy" foods, oh man that makes me feel like I'm at hometown. At work, I always feel I'm a away team, people boo me, just can't relax, you know. I'm like "bitch, once you go drinking with me, you are going down!"
Some people get really crazy once they drink. Those guys are really calm and quite in a day, but as soon as they get a little bit alcohol, they are becoming a bitch. Talking shit to people drinking together, start talking to girls drinking next to us, start talking to people working at a bar... After all those nasty shit, when you come back to the office in the next morning, talk to the crazy idiot about last night, he goes "I don't remember."
Japanese are usually considered as shy people. Cannot express feeling very well, never be friend with strangers, never get emotional when talking... Yeah, we are. We are shy especially compared with American or people from other countries. Yeah we are shy, up until we start drinking few glasses of beer. Man you American people think Japanese are very shy, but give us some beer man, we'll kick your ass.
In other word, we need a few glasses of beer to catch up with you sober American people. But it's almost impossible to catch up with drunk American dudes. Man, once they get drunk, they are gonna do any fucked up thing imaginable. Imagine, people who are really friendly and emotional when they are sober will get drunk. They are already the area that we Japanese has to drink a few beer to get to. And they also love to drink. Now how many drinks do we need to drink to get to the point to start whipping our ass off on the street to take some picture, getting butt naked and running on the street, or start fucking with a little hole on a wall?
▲
by

comedywritert

| 2006-04-08 17:11 | Column
I hate working. I'm not saying I hate my job right now, well I do, but what I wanna say here is, I hate people who are working in general. They are thinking about competing each other, even with their coworkers, trying to make themselves look really good at working, but hate to do something really time consuming and not fancy job. Those idiots go like "why do I have to do that kind of thing? Ask those dudes who look bored. I'm very busy here!" First of all, no one is bored at work. I hate those fucking assholes who tell other people they are busy. Everybody is damn busy motherfucker!
And those workaholics, they talk shit at work. They talk shit to everybody who cannot handle their job well. They are really mean to them, never really talk to them, but they love to hang out with anyone who can do their job pretty smoothly. Al they talk about is the job. How it goes, what they did in their previous jobs, which collage they used to go to, what were their majors... All these boring conversation goes off, and they can keep talking about all day and all damn night. At work, those people are dominating the office. Always talking, and that makes them look like they are the center of the group called a company.
That's what I hate about working. 'cause those assholes, they can be really bossy and loud at work, if you take them to a normal bar and talk about their love life, trust me, they gonna be fucking quiet. They are gonna start talking aout work someow, but you must go like "yeah, yeah, but what about your sex life? You working so late, and come to the office even on weekends. When do you meet your girlfriend? Oh you don't have girlfriend? Since when? Huh? Does going out for a dinner with a girl count for a girlfriend?? Hell no man! And I bet that girl was a sales person who wanted to sell their product to you! Be a normal person who can relate to somebody else!"
▲
by

comedywritert

| 2006-04-04 00:11 | Column