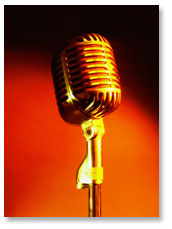 Filled with messed up English and a little bit Jap spirit. And I hate *****!
by comedywritert
I hate foreigners hanging out on the street. They are not just hanging out, but looking for Jap who looks like interested in their shops. Usually they sell hip hop shit, and they talk to whoever wears hip hop style clothes saying like "Aniki (Brother), Kakkoiine (You look cool), Chotto mitekanai? (You wanna take a look a little quick?)" But most of them are straight from Africa. Their English is as fucked up as their Japanese.
I went to Kichijoji today to buy a pair of pants, shoes and necklace. I got in the shop to look for some necklace, and there was a white guy in there. He's a big guy and talked to me kind of friendly manner. I was like "I'm just looking", and he was like "OK, keep looking", and went to other customers. He talked to girls who were checking out some rings and shit, saying like "Hey, what are you guys looking for?" and the girls somehow got excited about being talked by a white foreigner, and that foreigner got excited because they are exceted and shit and started touching their shoulders and shit, and that made the girls more excited and they kept laughing and shit. I was like "Damn, I'm glad he ain't gay. If he was, he could do the same shit to me"
I don't know, seems like guy foreigner in Japan are only interested in making female friends. What they do right after they land on Japan is look for a girl who can easily fuck. They don't really wanna make guy friends first. They just trying to be really friendly to girls, and almost like ignores Jap guys in general unless the Jap is really fucking cool guy, who could introduce some chicks.
▲
by

comedywritert

| 2005-08-29 00:22 | Column
Typhoon came yesterday. It was pretty hard core. I was watching a news at the office, and knew some of the trains had been stopped because of that, so I kind of told people around that I might not be able to go home because my trains might be gonna stop as well, with knowing that the trains which had been stopped were nothing to do with my trains. I just need some excuse to go home early.
Well, I go home pretty early these days. I used to stay at the office until 11 o'clock, which means I get home like 1 in the morning. That was really fucked. I have missed the last train several times and had to take taxi. That was insane. But now, I'm not as busy as I used to be, and I've got heart to leave while all the coworkers are working their ass off.
By the way, I bought Crank Yankers CD. It's fucking funny! I love it. A girl says to computer service guy "Oh my god, just keep talking for like another minute! I just love your sound of the voice" and start mastervating, shit I love this one! And once she cums, she's like "Shut up, stop talking!" lol lol
Oh shit, it's totally random column today.
▲
by

comedywritert

| 2005-08-27 02:17 | Column
I watch a movie on the way to work. I take a train to go to the office, and it's pretty long way. I gotta be on a train for an hour, and transfer to the other one for 30 minutes train ride. I used to just sit and sleep, or maybe play game on my cell phone, but have realized this is such a waste, so I start bringing my portable DVD player and watch movies on the train.
It actually is pretty cool. 1 hour train ride is such a pain in the ass, but when I'm watching a movie, it even feels like "not enough". You know, movies go like 1 and a half to 2 hours, so I have to cut it off right before the climax. Even if I start it over later, it doesn't feel as good, you know?
But it still is cool. Everybody else is like sleeping, reading newspaper, typing e-mail and shit, but look at me, I'm watching a fuckin' movie here. You guys are doing all the boring shit, but I'm here and enjoying some entertainment, that's the difference right here! lol
But at the same time, it is pretty embarrassing to watch a movie on a train. You know, people are sitting close each other, and they can see what I watch. Just like you cannot keep your eyes away from what the guy sitting next to you is reading. So I have to choose what I watch on a train really carefully. If I'm gonna watch "Eyes wide shut", man that's gonna make people around me boner so bad. "Look at Nicole Kidman's ass! Shit I'm horny on the way to the office!"
▲
by

comedywritert

| 2005-08-25 00:25 | Column
Hashimoto, my hometown is rapidly growing these days. This place used to be really flat and no high buildings were around. But in the last 10 years, lots of changes have been happening. Tall buildings are built every where, and nice shopping centers are now standing in front of the train station. Even a movie theater is here now. And the most exciting place ever built in Hashimoto so far is, Internet comic caffee.
Internet comic caffee has been really popular in Japan for the last few years. You can find as many of those places as Karaoke in the city now. Most of those places only got bunch of comics and small private room with cheap ass chairs and shit, and they are pretty gettho and messy sometimes. But the one in Hashimoto, man, it's really nice. Of course they got bunch of comics and private internet booth, but it's really clean and clerks are all nice, they got pool table, darts, big couch with big TV and PS2, man, it's like a heaven.
That's why I go there often these days. Since it's in my hometown, I see my friends whenever I go there, and the guy I hang out often around here comes there and play web game so much. Seriously, whenever I go, he's there and playing same shit. One time I got out of there at the same time as he was, and saw his bill ('cause it says when he came in and shit), and found that he had been there for fuggin' 20+ hours. Ain't that bitch?
I saw a news that a guy in Korea died because he played network game for 3 days straight or something. That's the bitchest way to die. But I kind of understood why people addicted to internet caffee. First of all, it is confortable as shit. Even I have stayed there for 8 hours reading comic and surf the net. I didn't really feel like I had stayed that long, but time goes by like that.
Not only when I stay at the internet caffee, but whenever I feel good, I mean relaxed, time is fucking flying. You know, when you sleep, you don't feel like you sleep 7-8 hours. You feel like it's just a few hours. You feel like that because you are relaxing as fuck. Relaxing leads you to being lazy really easily. I've been pretty relaxed these days, and I've been feeling too good to update my blog. Well, maybe it's called lazy Jap ass.
▲
by

comedywritert

| 2005-08-23 00:51 | Column
I'm looking for a new job, and to find a job, you need to send resume and go interview and shit. Lots of people say it's really painful procedure and don't like it too much. But I like it so much!
First of all, for writing resume you can write only good things, that you think, about you. If you think you are "quick learner", you can write that proudly. No one can tell you are really quick learner or not on the piece of paper. If you know some foreign language, you can say "moderate communication in English", which usually means nothing, but sounds like you know some shit.
I like getting interview, because they listen to me. No matter how uncool you are, they are obligate to listen to you. You know, not many people listen to you like that. Looking only at you in your eyes, ask follow up questions and shit. If your interviewers are hot chicks, you would be like "oh, they might like me". lol
All you gotta do on interview is be yourself and talk proudly. Just like when you hook up girls. No one likes you if you look fuggin' looser and act suspiciously. Be proud and look at interviewers in their eyes, 'cause getting job is just like getting pussy!
▲
by

comedywritert

| 2005-08-06 20:36 | Column
I'm getting fat! Damn, I hate that. I'm pretty easy to get fat, like if I don't get exercise regularly, my belly got 6 packs, but not vertically. That's why I wear a little bit big clothes and pretend to be a hip-hop, but actually it's purely for hiding my fat ass.
If you wear nice expensive clothes, you look good. That's why they are unreasonably expensive. Why do people bother to buy such an expensive shit?
Why can't you satisfy with cheap ass Old Navy shit?
Well, simply because those cheap shit don't make you look good.
If you are in shape and look really good even when you are naked, you could wear Old Navy shit with stylish attitude, but rich old people won't wear that, not only because they are cheap stuff, but they cannot hide their nasty lard ass.
So who's gonna like Old Navy stuff? Well, definitely poor people. Poor people cannot afford to buy nice expensive Carretier shit. They just go to Old Navy store and look for even cheaper stuff. And they don' t need to worry about their shape. They all are too poor to be fat like rich people.
▲
by

comedywritert

| 2005-08-04 01:42 | Column
One of my colleagues stopped me and said, "Hey, I'm doin DJ. Come to the DJ event next weekend!" and gave me a flyer. To be hornest, I thought it was cool. I mean, you know, he's doing DJ?
Damn, he must be getting a lot of pussy! lol
But seriously, I found he's really cool, mainly because he's doing DJ.
People think it's cool if that is a totally unnecessary shit to stay alive. You know, DJ is totally extra activity in your life, but if you say "hey, I'm spinning tonight at a club. You wanna join?", people are like, "Cool! What time?", but if you are a fuckin'
fisherman
and tell your friends like "hey, I'm catching fishes tonight! You wanna come?", people would be like "Oh, really? Does it come with beer?"
I'm serious man, let's say driving. Driving is cool. You know, if you got a nice sports car, man that automatically means you got 5 pussies. Look at car racers, they are good looking and their driving techniques make them look even nicer. But remember, this is really not essential shit to live. It's even life risking activity. Driving cars are supposed to be convenient, that's it. Thats's the only reason why cars are invented. In terms of that,
cab drivers are doing what cars are meant to be made for.
Drive to transfer people to other places. But no one actually wanna be a cab driver even if they are necessary stuff.
▲
by

comedywritert

| 2005-08-02 00:36 | Column