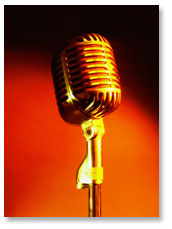 Filled with messed up English and a little bit Jap spirit. And I hate *****!
by comedywritert
I like drinking, yeah, getting drunk is fun. I go out and drink almost every weekend. On Fridays and Saturdays, I'm just off the hook. I'm fucking slaving all weekdays, and I start shaking around Thursday evening. I cannot sleep well and shit, you know, getting so excited about the fact that Friday is actually coming, but forgetting the fact that you still have to work one more day. But on Friday, you just cannot concentrate on whatever you do in your office. Your mind is already at a bar that you are about to go that night.
I don't understand people going out to drink on weekdays. Well, just a few glasses of beer would be ok, but people are fucking throwing up on the street on fucking Monday night. I'm like what the hell is wrong with you? How badly should you get drunk on weekend then? Mondays are supposed to be the most sober day of a week. If you are puking on Monday night, how much do you gotta drink on Friday night, which is the most fucked up night of a week? Until you got passed out and your shit slip out of your ass? Until you got any kind of liquid out of your every single holes on your body? Tears out of your eyes, running nose, puke out of your mouth, shit comes out of your ass, piss on your pants, some unknow liquid type of stuff coming out of your ears... Oh fuck
▲
by

comedywritert

| 2005-06-28 09:00 | Column
When I went to the hair salon the other day, you know, I go there almost once a month, and I always ask a beautician to cut my hair. He is like middle 30th, and nice guy. Fun to talk with. But somehow, when I went there the last time, he was sticking with the conversation about "blood piss". It was started like he's been really busy lately, since he is a owner of the place, he has to do usual customer service, and he has to go to some conference type of shit, and he needs to prepare for that stuff. And one day when he took piss, it was fucking red, he told me. I was like, well, it's interesting, but don't you think you should keep that conversation for Friday night drinking with your friends?
▲
by

comedywritert

| 2005-06-25 09:40 | Column
When I was working for my previous company, what I was doing was arrange the shelves of super market and display products well to make them look good. So it's pretty hard work. Especially on hot days in summer, you sweat like a motherfucker. One day, I was doing usual stuff, and we all got tired and took break. It was hot day, and everybody was sweating. I was using my towel to wipe my sweat, and I found an old guy was doing the same, but he was wiping his armpits with his towel. He wiped his right armpit and smelled the towel that he wiped his armpit, and wiped his left armpit and smelled the armpit part of the towel. And he keeps doing it for more than 5 times. I was fucking shocked. Well, I kind of understand to smell something stinky happening on your body, but you are fucking addicted now! That's just sick.
▲
by

comedywritert

| 2005-06-23 09:30 | Column
People got weird habits, and most of them are fucking annoying and don't make sense. I know a guy who puts his hands on his head and be like a fucking bunny when he concentrates. He actually told me that he cannot help doing that when he is listening to others. Well, did you know you got two ears already? You don't need to make another 2 bunny ears on top of your goddamn head. If who's doing was a good looking guy or girl, well, it still would not make sense at all, but imagine, sweaty fat fucker is doing such a fucking annoying shit. Trust me, you would wanna chop the bunny head and kick it in his ass.
▲
by

comedywritert

| 2005-06-21 09:30 | Column
No matter how beautiful a girl is, she still takes crap. You know, even a beautiful super models, they still take shit and wipe their ass, and sometimes they might get their shit on their hands and can't resist to smell the shitty hands. But if you think about your mom, yeah, you know she takes shit, and when you have to use bathroom after her, it most likely got fucked up smell, but you accept that. "Yeah, she's got big shit and it smells bad". So I'm wondering. What if you got super model mother. She's fucking hot, probably got big boobs, nice ass hanging out of skirt, but she still is your mom who takes shit right before you and it smells bad. Poeple around would go like "Damn, look at her ass man! It's fucking hanging out of her skirt!!" but you would go like "Yeah, but stinky shit has just come out of the ass."
▲
by

comedywritert

| 2005-06-19 09:00 | Column
Do you know what bugs me about? It's fucking "almost bald" people. You know how fucked up their hair styles are right? OK, they are losing their hair, which sucks, and I really feel sorry about that, but a lot of people don't give up to be "totally bald", and pull their precious hair on the side of their heads to the other side, to cover the "bald part" of their head. That's really pathetic. Just fucking give up! Shave the rest of hair and be like nigga! How does your hair pulled from your side of your head help you? Do you feel protected now? Do you know what we call your hair style? Fucking "bar code". Yeah, just like bar code on the back of shit you buy at super market. Maybe if I bring your ass to cash register at super market, and have a clerk read your "code", the price will be 150 yen or something, but I would kind of change my mind and put him back to the rack, saying "too oily."
▲
by

comedywritert

| 2005-06-17 17:36 | Column
What are the important things in your life? Well, family is important for me. You know, without your family, you wouldn't be existing. Without your family, you wouldn't be where you are. You wouldn't be doing what you are doing. Yes, family is the basic, fundamental thing in your life. Don't ever forget about that.
Friends are also really important. You might have "the best friend" in your life. The friend who you can talk about anything. The friend who will get your back no matter what happen to you. Your friends might affect your decision when you are deciding something important. Your friends might have given you the inspiration or motivation to do something. Friends are giving you the different ideas on your basic knowledge and experiences which are cultivated in your family.
What else is important? Yes, "Fuck". Fucking is really important because without your mom and dad fucking, you wouldn't be here. Without fucking, the whole world will be filled with old dudes since no more babies are coming out. Without fucking, the whole world might be covered wiht horny guy's semen. Without fucking, every single guy got extra muscle on their right hand.
Yes, all the important things in your life start from "F".
"Fuck"→make a "Family"→make "Friends"→find a "Fuck mate"→make a "Family"→....
Life is simple like this. And at the end, the last event in your life will be "Funeral". lol
▲
by

comedywritert

| 2005-06-05 17:47 | Column