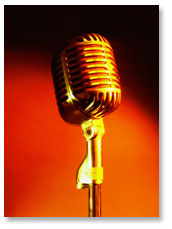 Filled with messed up English and a little bit Jap spirit. And I hate *****!
by comedywritert
【原文】
Do the people at work in these little shops in the air port have any idea what the prices are every place else in the world? Yeah $14 tuna sandwich we think that's fair. That's what we all charge in our country. And the stewardess have to come out to do their little emergency equipment show, you know that thing they do, one of them leads the other ones to ask out. "Hey we have seat belt and oxygen mask. Thanks for you to use" They show you how to use the seat belt in case you haven't been in a car since 1965. Oh you lift up on the buckle. Oh! I was trying to break the metal apart. I thought that's how it works. I was gonna trying to tear the fabric part of the belt. I thought if I could just get it started. And they always point out emergency exit. Always with very vague point though isn't it? Where the hell these places would be? Plane is 90 degrees angle and your hair is on fire. You are looking for this. How you think you are gonna do there? She's thinking I'm getting out before you are getting out. You are dead, you are dead, I'm gone.
【笑訳】
空港の小さなショップの店員ってそこ以外の場所の物価とかわかってんのかな?ツナサンドイッチが14ドルだぜ。そっかぁ、これが普通か。この国ではどこでもこの値段なんだよな~。(笑うところ)
フライトアテンダントが飛行機で緊急時用の道具なんかを紹介するショーがあるよな。(笑うところ) わかるだろ、一人がリードして他のやつらとやるやつだよ。「シートベルトと酸素マスク♪御利用御利用あっりがっとさん♪」(笑うところ)
シートベルトの使い方教えてくれるんだぜ。ひょっとしたら1965年以来車に乗ったことがないやつもいるかも知れねぇしさ(爆笑するところ) 「お~、バックルをあげるのかぁ~。俺はまたここの金属の部分をぶっ壊すのかと思ったよ~。そうやるんじゃないんだ~。」(爆笑するところ)「俺はこの布の部分を破くのかとおもったぜ~。そろそろ始めていいかな、って思ってたんだけどな~」(爆笑するところ)
んで非常口がどこか教えてくれるんだ。でも非常口ってすげー微妙なとこにあんの、いつも(爆笑するところ)「え?どこどこ??」 飛行機が90度に傾いて、髪の毛が燃えちまってるってときに、その微妙な非常口探さなきゃなんねぇ。どうすんだよなぁ。
あいつは絶対こう思ってるんだぜ。「あいつが逃げる前に俺が逃げるんだ。あいつは死ぬ、あいつも死ぬ、俺は生き延びる!」(爆笑するところ)
▲
by

comedywritert

| 2005-03-31 03:23 | Jokes
【Dave Chappelle】
Comercials have nothing to do with the products any more. I don't even know what the fucking comercial is about until the end. Everyone is surprised nowadays. You've seen a comercial, a lady got black eyes, this lady comes on TV with black eyes, she's crying, she's like "I smoke crack, and my husband beats me..." and the voice came on and say "Got milk?" I was like what the fuck? There's nothing to do with milk. I'm not saying I'm a comercial expert, but I will make better milk commercial than that. Make it nice and simple. I just do close up of a titty and put milk right under the neath. If it doesn't sell milk, nothing will bro, I'll tell that shit right now!
【笑訳】
最近のコマーシャルは製品とカンケーねぇものばっかだ。最後まで見ねぇと何のコマーシャルかわかりゃしねぇ。みんなびっくりだぜ。こんなコマーシャル見たことあるか?黒い目の女が出てくるんだ。そいつが泣きながらこう言うわけさ。「私は、コカインをやってます・・・主人は、暴力を振るいます・・・。」で渋い声がこう言うんだ、「牛乳飲んだか?」(爆笑するところ) なんだそりゃ!全然牛乳とカンケーねぇじゃん!別にコマーシャルのエキスパートじゃねぇけどさ、絶対俺の方がましな牛乳のコマーシャル作れるぜ。シンプルにさ、おっぱいをクローズアップして、すぐ下に牛乳を置いとくのさ。(笑うところ) これで牛乳が売れねぇなら何したってうれやしねぇよ!(爆笑するところ)
▲
by

comedywritert

| 2005-03-30 02:52 | Jokes
"Do you like kids?" Seems like it's pretty important question for ladies to ask guys who is her possible future husband. Yeah, why not? He is gonna have to raise her kid as well. It would be best if he likes kids. Well, you know what? No matter how badly he talks abut kids in general, you know, like "kids are evils" "They are dirty" or something like that, he's gonna love his kid!
I like kids. Yeah, they got pure spirits and shit. I like to play with kids. Yeah, I like playing with kids, but I hate to play with kids in front of adults! You know, I'm like pimping cool Japanese brother, you know, keep saying like "Sup man? How you holding up ma wigga?" you know, and suddenly I gotta be like "oh my dear baby girl, come here!! Oh you so sweet girl, come on baby! Come to uncle T baby! Chu chu chu"
Yeah man, that's embarrassing. If you are in your room, and play with a baby one on one, it would be ok. You know, you can do whatever you want. No matter how crazy shit you do, no one is looking at you. But suddenly your mom opens up the door and shit, while you are showing off your nasty black banana to your niece, "hey you baby girl, that's banana. Say it! Ba-na-....!!! Shit mom!! Knock the fuggin' door first!!"
Yeah man, some people don't care about that. They do any stupid thing to kids in front of anybody. Like talk like a baby and shit, act like retarded person, and suddenly he shifts his eyes to an adlut around, he put his tongue back and get back to normal face and shit, and say "I like kids" with a little bit embarrassment.
▲
by

comedywritert

| 2005-03-29 02:40 | Column
When you go out to eat with your friends right, it's fun. It's fun because you can talk and laugh while you eat. You know, talk about some stupid thing that happened to you and shit, and your friends go like "Get outa here man! I don't believe that!" Yeah, it's fun to hang out with good friends. You never wanna leave the restaurant. You wanna keep sitting and talk about crazy stuff that you and your buddies have done together before. It's all good shit.
Eating with good friends are always fun. Even if you were depressed, it turns out pretty fun somehow. Even if you get pissed about your friends, it's gonna be all good. That's how good friends are suposed to be, you know.
However, when you go out to eat with "kind of friend", and you go with like 5 or 6 of those "kind of friends" right. No one actually hang out each other, but somehow you gotta go with all of them. You have to seat at a same table, and you know, kind of being quiet, someone start smoking and shit, and the others are trying to decide what he wants, and waiting for a waiter comes to get your order. When a waiter comes, you kind of tell him what you want, and the rest do the same thing. And some one might go like "You like chicken? That's cool". Dude, what's that information gonna help to get to know each other?
Those idiot brain kind of questions make the table ice freeze quiet. Some sort of loud guy try to keep it up, but turns out like "That's cool". And the silent goes on till your order comes. Probably it's the loudest timing of all time on your table. You go like "Damn, it looks good" and your friend goes "Yeah, I should have ordered that too"... THE END.
You eat without talking, just enjoying meal by yourself. You might try to talk to the guy next to you, practicing what you are gonna say in your heart and shit, "Do you play basketball? Wait, it would be too weird to ask that right now... I need to connect the conversation to the meal right here. OK, we are eating... chicken, so ah, ok, you like chicken? Wait, some other dude has asked that and turned out no body was happy about it. Shit, what the fuck am I gonna talk to him..." and the other dude goes, "Hey you play b-ball?" and the guy next to you goes like "Yeah man, you do? Shit, let's play together sometimes!" Turns out to be a pretty good conversation.
After you eat, it's even worse. You don't have anything special to do. You kind of keep drinking water regardless of your thirst. Or just play with your spoon and left over foods and shit. Everybody else is doing the same, but no one says "ok, let's go". Everybody knows it's time, but nobody says that.
Finally, some one kind of wisper like "so, ah, are we done?" with knowing that everybody has been done for a long ass time. And the rest goes like "Yeah, yeah, so should we go?" with knowing they should go. And finally you get out of the sorry ass dinner table, and go home. But unfortunately you have to take a same train with the guy who you haven't even talked. He's like the number 1 loser in the group. You try to be nice first, and the guy misunderstand your kindness as a beautiful friendship, and goes like "hey, we should go to arcade together this weekend!" What kind of man with right mind would spend precious weekend with the total loser like yourself!? But you actually say like "Cool" but never talk to him from the next day with avoiding his train and all.
▲
by

comedywritert

| 2005-03-25 05:15 | Column
Everybody has cell phone now. I mean, eeeeverybody! Even my mom got one! Can't believe it! You cannot live without your cell phone. If you forgot to bring your phone, you cannot concentrate on anything! "Shit, someone might be calling me now!!" But when you go back home, no one has actually called you today.
This kind of things are happening often. Like when you are walking, you feel like the phone is viblating. And take it out of your pocket, but it didn't ring. You are kind of disappointed, but you don't wanna put the phone back to the pocket right away, 'cause people around you might think like "Look at that poor young man. He thought his phone rang, but it actually didn't. Haha!" So you kind of keep holding your phone, and pretend to get an e-mail or something.
When you are bored, you take out your phone and just push buttons and shit. Maybe you send e-mails and stuff. Like when you are on a train or bus by yourself, you don't have anything to do, so you just take out your phone for no reason, and play with it. And suddenly, "RRRRRR!" Shit! No one has called me when I'm available, but someone is calling me when I'm not available right here! You get confused and shit, and totally lost. Should I take the call to stop this ringing sound and start talking with pissing people around off? or should I ignore the phone call from a bitch I'm trying to hook up? Peace or pussy? That's the question.
When you are trying to hook up a girl right, and you got her number, you try to call her right, your heart is pumping and shit, you scream inside your heart like "Pick up the phone!! Wait, what am I gonna talk about? Shit I'm confused! Don't answer the phone! Shit, I wanna hang up! Damn, but I can't, she might think it's a weird phone call!" And then she picks up and say "Hello?..." , and you start talking like "Hi hi hi!! Ah, I'm the guy from the club last night..." and she goes "I can't take your call now. Please leave your message after the beep." BEEP!
So you wait till she calls back. But she doesn't call back for 10 hours. You start being pissed and shit! "Damn bitch! I ain't interested from the beginning anyways! Fuck!" And the phone rings, and you go like "Is that her!!!?" with a lot of excitement and shit, but it turns out your mom. The only girl who cares about you. lol
▲
by

comedywritert

| 2005-03-24 04:18 | Column
I like karaoke. Actually, you know what, I'm damn good at singing. You knwo why? 'cause I sing the same damn songs every time. I've been singing the same songs for almost 5-6 years. No wonder I'm good at it, but man, let me sing a brandnew song, I would suck like a motherfucker.
I don't think you American dudes go to karaoke often, but if you go a lot, you would have a problem on what you sing. If you go to karaoke with different friends every time, that would be fine. You can sing what you can sing, but if you go there with the same dudes who you went to karaoke the other day with, you would have trouble. You wanna sing the song that you usually sing, but you just sang them the last time. But you don't really have any more songs you can sing. What are you gonna do?
Some of you might say "I'll try some new songs", and the others might say "fuck that. I sing what I wanna sing". Actually you know what? We don't give a fuck about what you sing. As long as you don't sing same exact song over and over, you can sing whatever you want. Because, we don't really listen to other dudes' singing anyways. Maybe we would if you sing a fucking hard song really well, but basically all we do when other guys are singing is looking for a song.
Yeah, looking for a song to sing the next time. Even after you decide the song to sing, you secretly and quietly practice and shit. "1,2,3, We will we will rock you... No, it's not good. Come on T! You can do it!" Encouragin yourself and shit. " So yeah, there's no time to listen to others.
I've been to karaoke in the U.S. once, and it's not a karaoke box kind of thing, but like you have to sing in front of everybody at the bar. I didn't really wanna sing, 'cause I didn't have many English songs I can sing, but it was my friend's birthday, so I was forced to sing something. I chose "We will rock you", and was standing in front of everyone who stared at me like "Who the hell is this small dude?" The music started and I started with like "We will we will rock you!!" and the next part had come, and I had no idea how to sing, and I was like "`#%&$*..." and then here comes the "we will rock you" part. I screamed as much as I could and sang "WE WILL WE WILL ROCK YOU!!!!" My friends were fucking laughed their asses off, but other dudes were just ignoring the sorry ass Jap and kept drinking. Yeah, something doesn't change. No one listens to other dudes' singing. I felt less embarrassed because of that, but I will never sing a song that I cannot sing in front of people.
▲
by

comedywritert

| 2005-03-20 04:02 | Column
"Do you have a girl friend?" You might have asked people whom you don't know well. You know, it is pretty important question to ask, because what you are gonna talk about is based on that information. I mean, if he says "Yes", you can go like "Cool, how long have you guys been together?" or "How did you guys meet?" or maybe "Is she hot?", and if he says "No", you can go like "Oh, you wanna go to a club and hit on some chicks?" or "That sucks man, you gotta get some pussy. Let me introduce one of my friend. She's pretty hot" or maybe just simply "How come?"
You American dudes ask "Why?" if I say "I don't have girl friend". Well, It's kind of hard to answer. First of all, what do you expect me to say? "Because I'm a total loser"? We don't have girl friends because we don't have girl to fuck right now, that's all.
Anyways, yeah this kind of stuff make the conversation fun. You know, you are getting close to the private life of the new friend. Exciting shit eh? But it is pretty risky at the same time, because if your buddy says what you didn't expect, that would be pretty fucked up. You know, like you are hanging out with a guy, who looks really cool and is funny to talk with, and you expect him to have a girl friend and ask him if he has one, and he says "No", and you would think like hmm, maybe he just broke up or something, and ask "How long have you been single?", and he says "Ah, I haven't had one". You will be like "Oh... Well, ah... You know, that's cool man. Virgin dick sounds good for bitches you know..."
On the other hand, if you are hanging out with a guy who looks exactly like the definition of "total loser", you might think like "Well, I bet he hasn't got laid man. Look how nerd ass he is", and try to avoid "girl friend" conversation. But he suddenly starts with "Well, my girl friend is...", (without being asked about her. Those sorry ass dudes wanna tell other guys about their miracurously obtained bitches, and those bitches look like cows' anal). You be like "Did you just say girl friend?? What kind of bitches with right mind wanna suck his sorry dick???" And somehow, you don't wanna ask anything about it any more.
If you don't have a girl friend, there would be some difference. Basically you don't really wanna talk about girl friends. So you don't ask if other dudes have one or not. Probably because not having a girl makes you look like a pathetic lonely guy, but it really doesn't, 'cause if you are one of "cool guys" people might just think like "Wow, he doesn't have a girl friend? That's strange. He's a cool guy." People think like you just don't have a luck. And if you are a total loser kind of guy, people might even care if you don't have a girl friend. They would be like "Yeha, he looks like it. I don't wanna hang out with him any ways".
▲
by

comedywritert

| 2005-03-14 00:58 | Column